• Order •
►You can order directly on the website cream Bobaraba Botcho and products ! ◄
► Several pack are available , see below all informations about creams and activator to target what you need . You can add a Booster with your complete treatment to have the best result and a big enhancement .We propose different pack like that you can choose exactly the cream or pack that you need .
Pour commander c'est très simple :
1 ) Choose the offer that you want

2) Make your payment

3 ) write you delivery informations

4) The order is processed , your order will be sent within 24h .
• Order •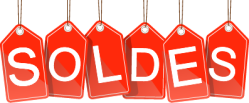 All pack is in discount , Enjoy it !
25€ à 55€ of discount this exceptional
(Click the drop down menu to find your stored pack )
► GAINERPLUS℗ CURE 60 JOURS 90€ ◄ Pack Cure complete3 jars + GainerPlus in Discount , Enjoy it ! Click on the drop menu .
Action targeted buttocks. Suppositories GAINER PLUS℗ contain all the nutrients and active agents for targeted volume gain on the buttocks. Note that GAINERPLUS℗ suppositories act only on the areas not impact on other areas. The GAINERPLUS℗ suppositories can be used alone or in combination with the complete cure creams Bobaraba Botcho (Nb:. If you want to apply the cream on the chest and buttocks and want to add the refined arrangement Booster Activator Serum is that it can apply on the buttocks and chest, GAINERPLUS℗ are specific to the buttocks.
GAINERPLUS℗ are used by the 60-day cure, to count from one to two suppositories per day preference in the evening (if 2 a day apply a morning and evening).
► CREAM BOBARABA BOTCHO COMPLET TREATMENT 3 POTS 100€ ◄ Pack Cure complet 3 jars + Sérum Activator in discount , enjoy it ! Click on the drop menu . End near of stock bobaraba creams , enjoy the last boxes !
Differerentes offres en fonction du pack choisis + Pack Cure Complète Bobaraba + Sérum Activator* ( Activator Sérum can be appply in different zone for exemples buttock , breast , legs ... .. )
► POMMADE VENTRE PLAT " FLAT BELLY " 90€ for 2/3 month of APPLICATION 90€ ◄ Pack in Dsicount , Enjoy it Click on the drop menu .
► CREAM BOBARABA BOTCHO BREAST COMPLET TREATMENT 3 POTS 100€ ◄ Pack in discount , enjoy it ! Click on the drop menu .
► POMMADE BAZOOKA MEN ◄ Offre Remise 130€ au lieu de 190€ !!!
►

Cure Cream Bobaraba Botcho

to take volume on your buttocks or chest, the place where you applied the ointment.
Use: 2 to 3 applications per day by massage minutes.
(Note that a chest pack is proposed Cream can be used on the buttocks and chest, chest packs are available so separated to allow the chest to have also StrapVolumateur (usable only on the chest) Cream for its
can be applied on the buttocks and chest)
►

The Activator Serum

designed to multiply the sensitivity of your skin to Bobaraba Cream and strongly stimulate increase in volume, you must use the same time as the full Cure Cream Bobaraba Botcho this will get very
good results.
They can be used both on the chest and buttocks which is advantageous if you want to use on two areas.
Use: 1 to 2 applications a day 10 days before the start of the cure.
►

The StrapVolumateur Chest are used with the breast cream, you should ask a StrapVolumateur breast on each nipple every day for the cure.
This one is self-adherent, it is particularly designed and adapted for this area.
Thanks to StrapVolumateur action will multiply and breast aware and take you in volume over that area.
It is important to increase are fat intake during the treatment because they will allow a gain of targeted volume, Strap acts to store fat consumed by the daily contact of this one, which will allow you to get a result
uniform and natural look
►

Pommade flat stomach

allows you to refine a targeted area, it's a big pot for three months applications the price is 90 €.
The application will increase the metabolism of the chosen area which attack the fat cells present, so you can refine your tummy or hips by examples.
Tips: Clients often use it on the hips along the Cure Bobaraba for the buttocks, so it allows to lose in this zone which accentuates the effect and shapely rounded buttocks.
Application is 2 to 3 times a day in a few minutes massaging the treated area.
The unique creme Bobaraba Botcho is a natural alternative to expensive and dangerous buttocks enhancement surgery.
With Botcho cream, it is now possible to improve all the conditions of your butt in a totally natural manner without side effects affecting your health.
The ingredients contained in creme Bobaraba Botcho will naturally make your buttocks larger, firmer, rounder and more attractive.
Botcho cream targets effectively the developpement of the muscle and tissue of the buttocks. The additional cells that grow will be permanent.
Botcho cream works effectively and naturally.
Noticeable increases usually begin happening in a little as three weeks.
In most cases, individuals will realize a much noticeable larger and firmer buttocks in juste eight weeks.
If you suffer from not having beautifull buttocks, Botcho cream has been made for you.
Botcho cream has helped many women all over the world to enhance and improve their figures by making them look more slender due to its revolutionary, effective and rapid action. There are many women who have experienced a significant change in key aspects of their life, such as self-confidence and self-esteem by using Botcho cream.
• Delivery •
All orders are sent with tracking number , delays for delivery :
Europe : Belgique , Suisse , Angleterre ... : 3 à 5 jours
Antilles ( Martinique , Guadeloupe , Reunion , Guyane ) : 5 à 8 jours
Etat Unis : 8 days
Team Crème Bobaraba Botcho ,
Specialist of products Bobaraba&Co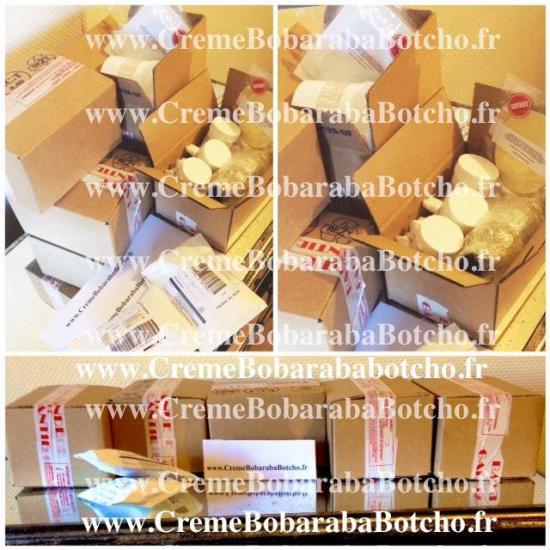 Listes des composants des produits disponibles :
Creme Bobaraba Botcho :
Ingredients: Butyrospermum parkii (shea) butter , tocopherol , helianthus annuus (sunflower) seed oil
Elixir Glutaskin :
Extrait d'aubépine , tilleul(fleur) , oranger et coquelicot .Serum activateur : Water (Aqua), , Zinc Sulfate, Glycine, Grape Skin (Vitis Vinifera) Extract, Grape Seed (Vitis Vinifera) Extract, Sodium Hyaluronate, Bioflavanoids.
chaque dose apporte 0.75 D'extrait d'aubépine , 0.70 extrait de tilleul , 0,70 extrait d'oranger et 0.6 d'extrait de coquelicot .
Suppositoires Gplus :
ingredients : WITEPSOL .
Pommade ventre plat :
Eau , , triglycéride caprylique/caprique , , Glycerine , Alcool de cetearyle , , PEG 40 Huile de ricin , Glycerides vegetaux hydrogenes , , huile d'amande douce , huile de graines de simmondsia Chinensis ( Jojoba ) Parfum ( fragrance ) , jus de feuiles d'aloe Barbadensis en poudre , .
Thé minceur :
Thé vert (Thea sinensis) : 60% , Menthe: 30% , Verveine citronnelle (Lippia triphylla) : 20%
Gellules Glutaskin :
Listes des ingrédients : L-Gluthamine , hypromellose .
Pommade Bazooka :
Ingredients : Aqua ( water ) , olea europaea ( olive ) fruit oil , butyrospermum parkii ( shea butter ) helianthus annuus ( sunflower ) seed oil , rosmarinus officinalis ( rosemary ) leafe extract , crambe abyssinica seed oil , simmondsia chinensis ( jojoba ) seed oil , triticum vulgare ( wheat ) germ oil , parfum ( fragrance )
.
.
.
.